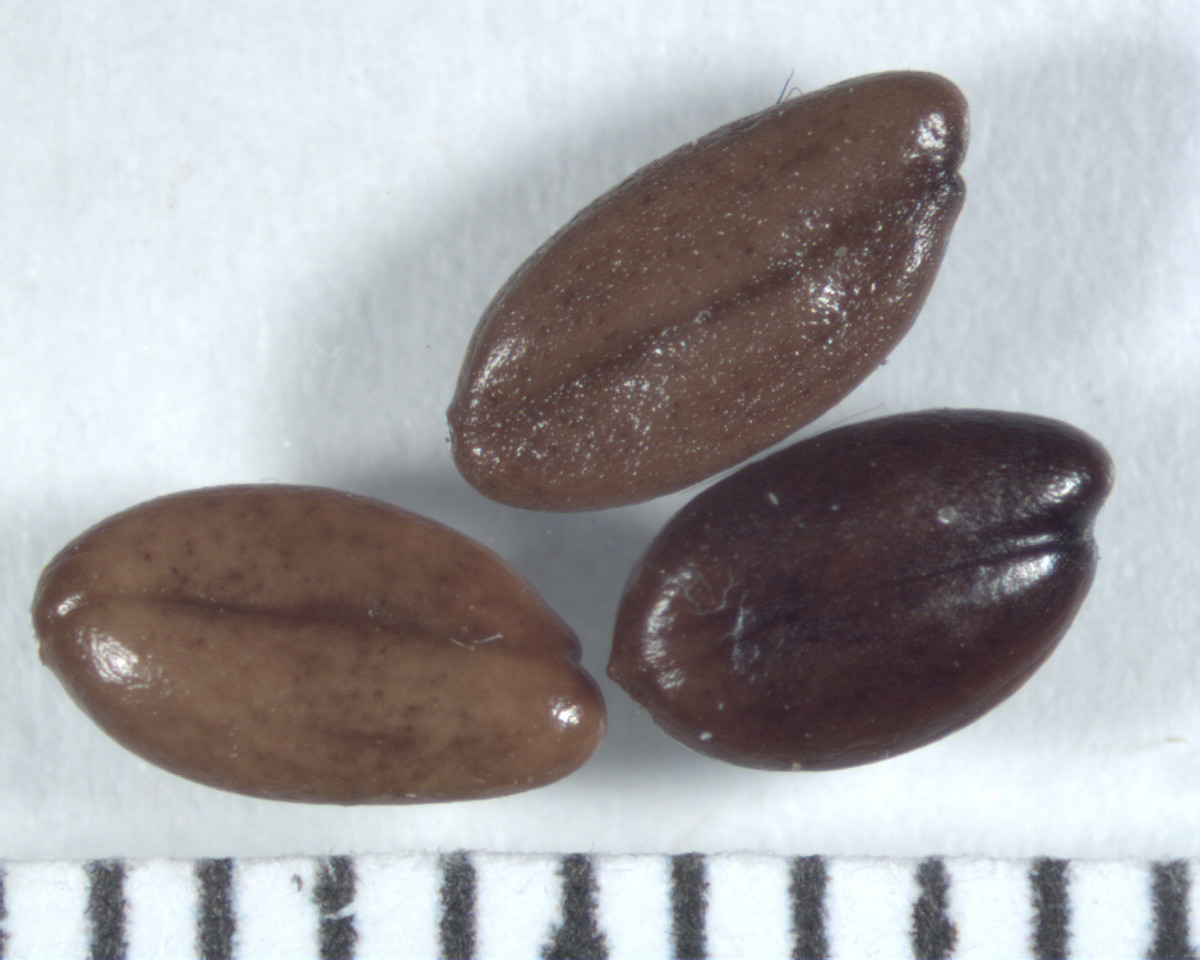 While the exchange of seeds is a traditional and well-established practice of botanic gardens worldwide, the Chicago Botanic Garden no longer participates in Index Semina. We adopted this policy because we understand that seed sharing is one avenue that might introduce a potentially invasive species to a new range. However, we invite requests from researchers and restoration practitioners alike. Generally, we will release seeds beyond our collecting region for research.
Seed Availability:  We currently hold one or two accessions per species, and they range from small lots to large. We are unable to provide seed for those accessions with fewer than 1000 seeds, and can only provide 50 seeds from those that have fewer than 5000.  For all others, we will provide 100 seeds per request. We ask that requests for seeds be accompanied by a discussion of your provenance policy so that we may ensure that our accessions fit your objectives.
Each request is considered on a per species basis, and will be reviewed by seed bank personnel. Each request will require a $10 charge per species. Funds generated by seed requests will be used to cover the expense of re-collecting when the seed has been depleted.
No request for seed to be used for commercial purpose will be accepted.
We are only able to conduct germination tests on a small subset of the species we hold, and given the treatment that our seeds go through as part of the banking process, it is likely that they are in a state of deep dormancy. In your request for seed, please address your protocols for breaking dormancy. In addition, we request you share information regarding the successful germination strategies of requested seeds in a subsequent report.  We will share this information on this website.
Please acknowledge the Chicago Botanic Garden Seed Bank in any reports, web sites, or publications, that refer to seeds from our collection or projects that used our seeds.
Please email requests for seeds to Kayri Havens at khavens@chicagobotanic.org and address the following questions:
What is your provenance policy?
What is the nature of your seed request (e.g., research, restoration)?
What is your proposed germination protocol?
What are your plans to share your results to the wider scientific/restoration community (especially results of germination procedures)?
What is the expected date your project will be completed?
When do you expect to submit a final report summarizing your findings and results?
Seed requests will be honored as long as we have enough seed available that suits provenance protocols. Please send checks made out to the Chicago Botanic Garden to:
CBG Seed Bank, Attn: Kayri Havens
1000 Lake Cook Road
Glencoe, IL 60022
This policy is subject to update and revision.